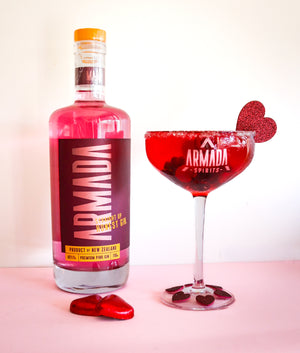 Valentines Day Pink Gin Cocktail Recipe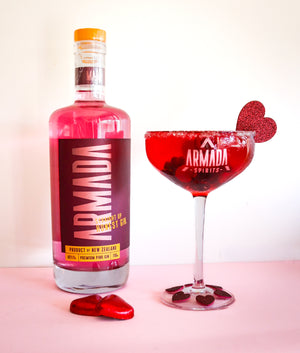 What better ocassion than Valentines Day to celebrate with a beautiful Pink Gin Fizz Cocktail.
Armada Premium Pink Gin is based on our Premium Dry Gin, then infused with fresh locally grown boysenberries to give our crisp refreshing gin a nice fruity twist and amazing colour. You won't find any nasty artificial colours or flavours in our products. Ever!
Available exclusively through our online store. Perfect for Valentines Day and any other day for that matter. Try some today, it's perfect for your summer inspired cocktails..... we think you'll be tickled pink :)
The Armada Pink Gin Fizz Cocktail
Fresh boysenberries, strawberries or raspberries to garnish!
Enjoy!