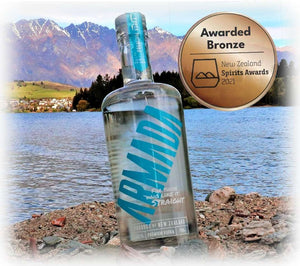 Armada Vodka Wins at the NZ Spirits Awards 2021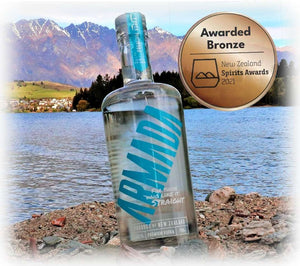 We are extremely proud to announce that our vodka has been awarded a Bronze Medal at the New Zealand Spirits Awards 2021 which was held in Auckland, New Zealand in May.
This is the first ever competition we have entered it into, so we reckon that deserves a High 5 and a cheeky Friday afternoon vodka as a reward! It's an awesome acheivement to have our product recognised after many years of hard work and development to get to this point. Thanks to everyone involved that has helped along this journey so far. 
We'd also like to extend a massive thanks to all the Judges involved for their hard work, and congratulations to all the other competitors involved with this years event. There are certainly some very high calibre distilleries participating and we're looking forward to the next spirits competition....... Double Gold, we're coming for ya!